Miss Brooke Baird – Hip Hop. Lyrical. Jazz. Company Director.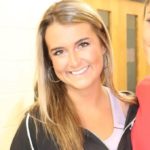 Miss Brooke started dancing when she was just two years old and made her way to Dream Dance Studio at the age of three. She danced with Dream until senior year of high school and spent four years here as a student teacher before graduating high school. She went on to study Psychology and Criminal Justice at Rutgers University. While in college, Miss Brooke auditioned for and made the school's dance company where she went on to dance for four more years. Miss Brooke eventually became the Vice President of her dance team and a choreographer who choreographed numerous dances that competed and won special awards at National Dance Association competitions. Miss Brooke has competed dozens of times, won numerous awards, and took part in numerous workshops with famous dancers/choreographers. Miss Brooke even got to perform in a halftime show at the Prudential Center. Miss Brooke has studied in basically every type of dance—including Hip Hop, ballet, lyrical, jazz, contemporary, tap, and musical theater, with Hip Hop being her favorite! After graduating from Rutgers, she went on to become a case manager and recovery counselor for adults with severe mental illnesses. Brooke also came back to teach on her own at Dream right after her graduation. Miss Brooke is beyond thrilled and excited to continue teaching at the dance studio that made her the strong woman and dancer she is today!
Miss Sabrina Brooks – Lyrical. Jazz. Ballet. Company Director.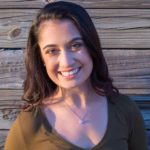 Sabrina has been dancing since the age of 3 and has always had a passion for teaching dance! She has danced her entire life and competed for 11 years. She has won countless awards throughout her years of competing. She started student teaching at the age of 12 and started teaching her own class when she was 16. Sabrina attended Morris County School of Technology where she majored in dance and minored in drama. She was able to study under some amazing teachers and choreographers who helped expand her knowledge of dance. Sabrina participated in dance showcases, plays, and acting classes. In college she two two semesters of dance which included ballet and modern.
Sabrina is a well rounded dancer with her two favorite styles being jazz and contemporary! Hip hop is also one of her favorites! She enjoys going to take class in the city to maintain and improve her technique and gain inspiration. She once had an opportunity to travel and perform for world known DJs and music artists which she did for 3 years. It is some of her best memories!
Dance is a huge part of Sabrina's life but she knew she wanted to do something more. She wanted to help people and that's why she became an EMT. She has been an EMT for 4 years and currently works for Saint Clare's Hospital. She loves being able to know how to help her students if there was ever a medical emergency.
She has audition experience which includes the Brooklynettes, NY Lizards, Philadelphia Eagles, and NY Jets Flight Crew! She has made it to semi-finals and finals multiple times for a couple of those teams!
Sabrina likes to make sure her students have a safe place to dance and express themselves without judgement. Confidence is so important and she wants to inspire young girls to love themselves and be the best they can be."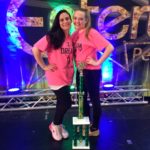 Miss Meghan McCormick – Tap. Technique. Modern.
Meghan has been dancing since the age of three, receiving her bachelors degrees in both dance and exercise science from Rutgers University. Meghan has been teaching at Dream for the past fifteen years. She is very passionate about dance and loves sharing that passion with her students. Meghan specializes in tap as well as modern, technique, and jazz! She has won numerous awards for her choreography and is well loved by students and parents!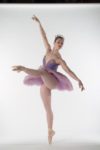 Miss Sarah Frasch – Ballet
Sarah Frasch was a professional ballerina with the New Jersey Ballet Company. She danced corps de ballet and soloist roles in many classical and contemporary ballets including: Nutcracker, Swan Lake, Sleeping Beauty, La Bayadere, Giselle, Paquitta, Cinderella, Rodeo, Sophisticated Salsa, and Kiss Me Kate to name a few.
Sarah received her classical ballet training at the New Jersey School of Ballet and was trained by former American Ballet Theater dancers Eleanor D'Antuono, Caroline Tener Brown, and Caroline Clark, as well as by Russian greats Luba Gulyaeva of the Kirov Ballet and Marina Bogdonova of the Russian Moscow Ballet Company.
Teaching correct classical ballet technique and instilling the discipline that goes along with it to children and young adults has been Sarah's passion for over twenty years.
Miss Nicole Pietraszkiewicz – Lyrical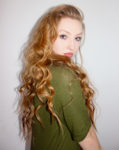 Nicole was born in Hackettstown, NJ. Since the age of 3 she has been dancing and later started competing at 11 years old. After competing in countless regionals and nationals she wanted to pursue dance full time after high school as a professional dancer.
Nicole sought to strengthen her technique and knowledge of dance therefore attended The Alvin Ailey Dance Theater in New York. During that time Nicole signed with an agency and attended numerous auditions weekly. She was able to travel around the US and perform with Broadway Christmas Spectacular.
One of her most memorable performances was dancing at the Barclays Center and The Joyce Theater in New York. For the last 7 years she has loved to share and teach her dance knowledge to students and prepare them for competitions and beyond.
Miss Amanda Stormo – Hip Hop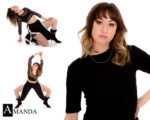 At the age of three, Amanda began dancing. When Dream Dance Studio opened in 2001, at 8 years old Amanda took her first ever hip-hop class at Dream and it was love at first sight! This is where she truly discovered her passion for dancing/hip-hop. Amanda continued dancing competitively at dream, each year taking on another dance style (contemporary, tap, jazz, ballet) eventually becoming a student teacher. One of the highlights of my competition experience with dream was being awarded a scholarship to attend a 2 week hip-hop intensive in LA. Here she trained at the most renowned dance studios and amongst top choreographers in the industry. Amanda graduated from Roxbury High in 2010, but she knew this was not going to be the end of her journey with dream dance.
She went on to attend the University of Delaware, where as a freshman she joined a dance company on campus, Delaware Dance Fever. She choreographed and taught multiple routines over her 4 years with DDF, including a piece that was performed at the 76'ers halftime show. By her senior year, she was elected as President of Delaware Dance Fever.
After graduating from UD in 2014, Amanda immediately returned to her Dream family as a teacher, and has been teaching at Dream ever since. In addition, she joined a hip-hop crew – High Definition (HD) Crew – to continue training as an industry dancer. With HD, she attended numerous conventions, competitions, and auditions including America's Got Talent, World of Dance, Prelude, and Artistic Dance Exchange, where her crew placed first overall at the ADE Nationals. She has also been featured in music videos for up and coming artists.
Dream is way more than a dance studio to me – it's a home, a family, my "happy place" and has truly shaped me into the dancer, teacher, and overall person I am today. I can't wait to share my passion and everything I have learned with your children!
XOXO Miss Amanda