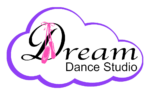 Dream Dance Studio 2021/2022 Registration Days Join us at one of our Registration Days to see the studio, meet some of our teachers and register for Fall 2020/2021 classes! FREE Dream Dance tote bag while supplies last! We will be at the studio on the following days and times:
We have numerous Open House/Registration dates coming up! Come visit our studio on one of these dates and get your dancer signed-up and ready for an awesome dance year:
Wednesday, July 28th:

2:30 pm – 6:30 pm

Friday, July 30th:

11:00 am – 2:30 pm

Monday, August 2nd:

4:00 pm – 6:00 pm

Wednesday, August

4th: 4:00 pm – 6:00 pm

Monday, August 23rd:

1:30 pm – 6:00 pm

Wednesday, September 1st:

11:00 am – 2:30 pm
All classes will begin Tuesday, September 7th!
Please understand in order for your child's registration to be complete and to be accepted into the class the following MUST be submitted:
Registration form must be filled out completely and submitted below, with payment NO LATER than tomorrow so that we can safely prepare our classes as we have class size restrictions this year. Click Here To Register Online.
Registration Fee of $25/Child (Non-Refundable) Click Here To Pay Registration Fee.

Note: Registration fee is not included in the yearly price and must be paid separately.
To make a payment for an Annual/Yearly Payment Click Here.
To make a payment for Monthly Payment Click Here.
To make a payment for Solo, Duet or Trio Private Lesson Click Here.

Last month's tuition (June-Non-Refundable)
One costume $90 (Non-Refundable after December 1st ) Click Here To Pay Costume Fee.
Thank you for choosing Dream for your Dance Education! We are VERY excited that you will be joining us!! If you do not hear from us by September 6th then your registration was accepted and the class/es you chose were available.
Please understand that if you registered for a class that did not have at least 5 students enrolled in it by September 6th, you will be contacted and recommended to a different class!
Dream Dance Studio 2021-2022 Registration
Reminder: During the first month, students may be moved to a different class based on their ability and skill level. Please trust that our staff knows what's best for each student and wants them to excel in everything they do! If a class does not have more than 5 students, you will be notified and recommended to a different class.
Assumption of Risk, Release of Liability, Medical Emergencies As the legal parent or guardian, I hereby release and hold harmless Dream Dance Studio, its owners, agents, servants and employees from and against any and all liability, claims, demands, and causes of action whatsoever, arising out of or related to any loss, misadventure, harm, cost, damage, or injury, including death, that may arise from or relate to my child's and/or the participant's participation in Dream Dance studio classes and other activities while in or upon the premises or any premises under the control and/or supervision of Dream Dance Studio, their owners and operators, or while en route to or from any of such premises. I certify that my child is in good health and proper physical condition to take part in dance activities. I understand that participation in classes involves physical movement and, therefore, there are certain risks inherent in the art of dancing. I agree to provide medical insurance for my child and family. If my emergency contact cannot be reached, I give permission to the staff of Dream Dance Studio to render aid or to act on my behalf to obtain emergency medical treatment for the above named student for any illness or injury that may occur while attending classes, rehearsal,
performances, or on the premises.
Payment and Other Policies

 Tuition is payable under one of the following payment plans and due dates:

i. 1 Payment, due upon registration;
ii. 3 Payments, payments due as follows: 1st upon registration; 2nd: 11/15/20; and 3rd: 2/15/21:
iii. 10 Payments due as follows: 1st at registration; next 9 on the 10th of each month, starting 9/10/20, ending 5/10/21
If my payment for any charge is overdue by four (4) days or more, I hereby authorize Dream to charge my credit/debit card (that I have provided below) for the full amount due including any past due fees and charges.
All checks are payable to Dream Dance Studio and a service fee of $35.00 will be charged for every bounced check. Cash payment will be due to Dream Dance Studio for any bounced check as well as a $35 service charge. A late fee of $15.00 per month for all missed payments will be assessed and payable regardless of the reason.
I understand that failure to pay tuition, late fees, or any other charges may result in termination of my child's participation in their classes and any other Dream Dance Studio activities until such a point that my account is made current.
 I understand that all recital costume charges are due on or before November 1, 2020 and that my child's participation in the annual recital is subject to my payment in full of all amounts due.
 I understand that if I decide to drop out of a class, I must notify the Dream Dance Studio business manager in writing by the 5th of the preceding month in which my student is dropping to avoid being charged for the month (for example, you must notify the office on or before the 5th of October to avoid being charged for November).
I understand that (a) all registration fees are non-refundable, (b) Dream Dance Studio does NOT issue refunds for any reason, including missed classes due to illness, vacation, religious observance, inclement weather studio closings, or withdrawal, and (c) any missed classes may be made up in a similar class during the same school year, subject to availability.
I understand and agree to adhere to the following: (i) Dream Dance Studio policies, including those described on the Dream website; and (ii) if my child is a Dream Dance Studio Competition Team member, the responsibilities described in the Dream Dance Studio Competition Team Agreement. I understand and agree that Dream Dance Studio may periodically send me billing statements and information via email and text.
Acknowledgement of Understanding:
I have read this agreement and agree (by and signing my name above):